SizeUpSC and the South Carolina Department of Commerce:
Tools to Help Your Business Grow!
Join us with our community partner, Sonja Barkley, Small Business Outreach Manager for the SC Department of Commerce as she presents an great new FREE tool for your small business called SizeUpSC. She'll walk through a live demo of all the app can do, tell you about the services the SC Dept. of Commerce provides, and answer questions.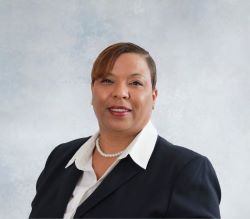 Sonja Barkley joined the SC Department of Commerce in 2018. She currently serves as the Small Business Outreach Manger in the Business Services Division where she supports small and midsize businesses within the state. In her role, she works with new and existing businesses to help identify opportunities to improve business success. Sonja is the liaison between Commerce's Business Services Division and other statewide agencies and organizations that support small business development in South Carolina. In addition, she also supports the state's Small Business Regulatory Review Committee which reviews current regulatory issues facing small businesses.
Before joining Commerce, Sonja previously served in leadership and management positions in the private sector where her experience in small project management, finance, shared services, and offshore training and management span over twenty years.