Hope 2 Dream
Mon 11:00 AM to 1:00 PM
3 sessions ending Mon, Jun 20
Topic: Start-up Assistance
Are you interested in creating your own business? This program is designed to help individuals that are interested in developing their own business develop a plan to certify the business. This event is open to all.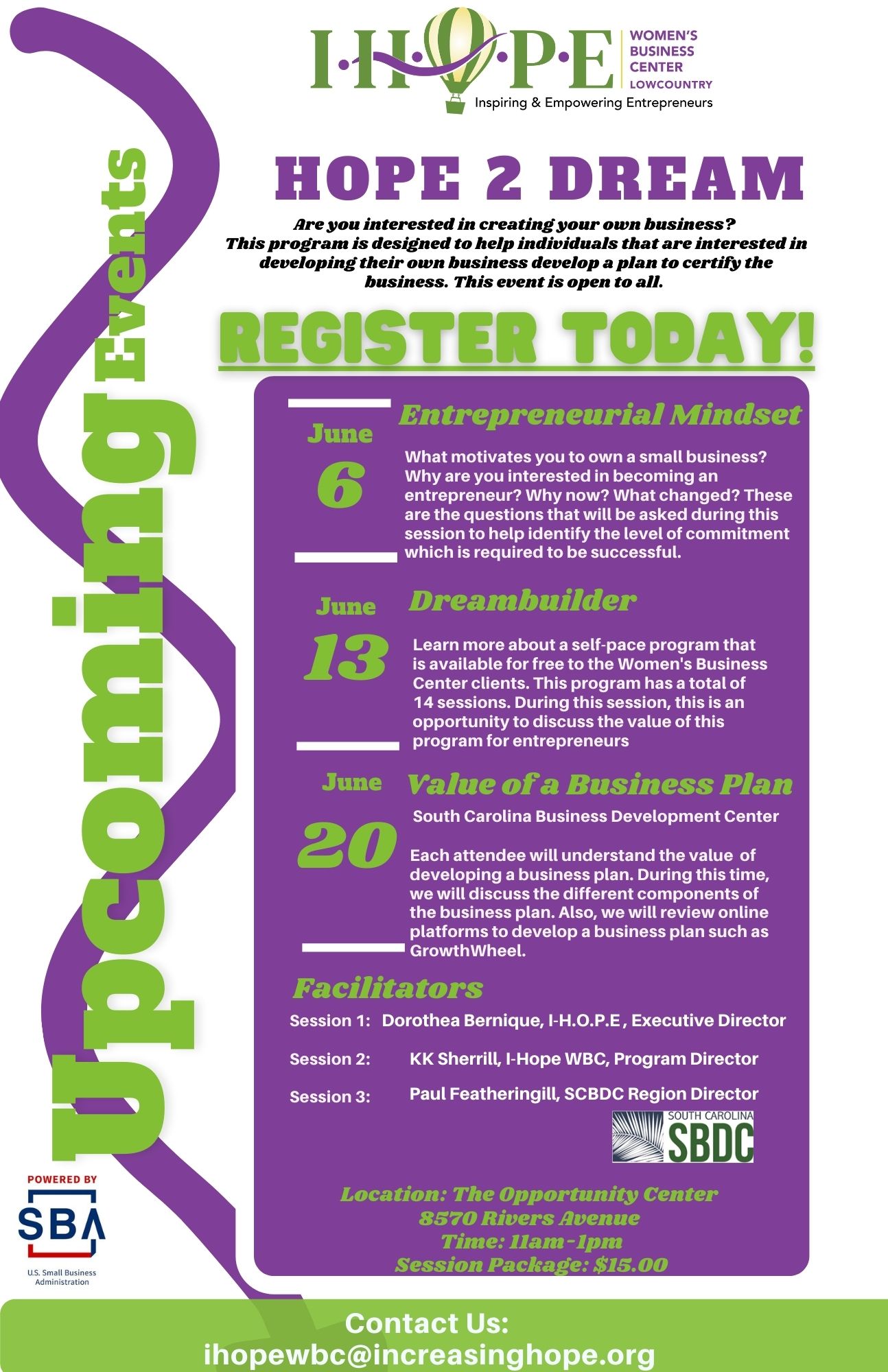 Fee: $ 15.00
To complete registration, you must complete payment here: https://buy.stripe.com/5kA5op6BA8FfgsEbIJ
Already Registered?
Sign in
for more information.