Lunch & Learn: Scale Your Power! Delegation 101
Topic: Managing a Business
Adriana Richardson of The Lazy Millennial, presents Scale Your Power! Delegation 101! We start our businesses with dreams of financial freedom, creating our own schedule, and more. As we work and grow, there comes the time to scale. This is where many business owners get stuck and stay stagnant for years. You fear having someone coming into the business because you "know" they won't know how you like things done. You need help, but you are unsure of where to start. You get help, but now you're more stressed because there's no process for the person to go by.
In this class, we will be talking about how to identify when you need help, things to have in place before you hire, and how to assign task and responsibilities to individuals to elevate your business.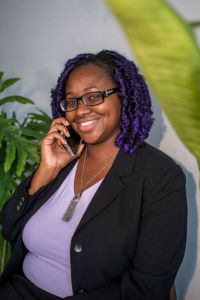 Fee: No Cost
Already Registered?
Sign in
for more information.