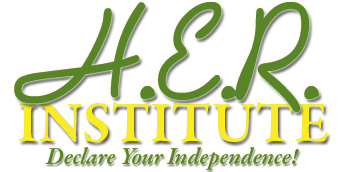 Whether you are a licensed cosmetologist, massage therapist, or home health care provider, small business education is key to your independence. Learning business basics will help you create a solid, profitable business you and your family can not only be proud of, but rely on for years to come.
H.E.R Institute is committed to providing you with the money management principles and small business educations that will position for you for success! From licensing and start-up basics to advance sales and marketing, you'll have everything you need within this one program to start, manage, and grow a successful small business!
If your desire is to take the certificate you currently have and build a business that will transform your life and change your current circumstances, H.E.R. Institute is a perfect fit for you. We're here to help you stand on your own and provide for your household using the skills you have already gained. It's time to declare your independence!
There will be one super Saturday on September 10 from 9am-3pm.
This session is $100.00 per person.